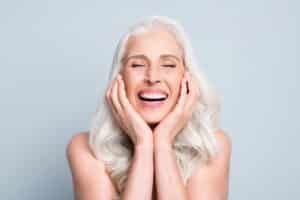 For many Lake Forest residents, dental health is a top priority. With advancements in dental technology, solutions for tooth loss have evolved far beyond traditional dentures. One such innovation is the dental implant, a groundbreaking procedure offered right here at Baker Ranch in Lake Forest, CA. But the pressing question remains: Are dental implants right for you? Let's dive in.
What Are Dental Implants?
Dental implants are titanium posts that are surgically positioned into the jawbone beneath your gums. Once in place, they allow your dentist to mount replacement teeth onto them. They provide a strong foundation and are often praised for their natural feel compared to other alternatives.
Who is a Good Candidate?
Dental implants are for those who:
Have one or more missing teeth.
Possess a jawbone that's reached its full growth.
Have adequate bone to secure the implants or are able to undergo a bone graft.
Have healthy oral tissues.
Don't have health conditions that will affect bone healing.
Are willing to commit several months to the implant process.
Considerations for Special Groups
Smokers: Tobacco use can weaken the bone structure and contribute to implant failure. While it's not an absolute contraindication, smokers are advised to quit or at least reduce smoking for the procedure to be successful.
Diabetics: People with diabetes can get dental implants, but there are some concerns. Uncontrolled diabetes can affect the healing process, leading to complications. It's crucial for diabetics to have their condition under control and regularly monitor their blood sugar levels.
Osteoporosis: Those diagnosed with osteoporosis and are on medications like bisphosphonates might have concerns about dental implant success. It's essential to discuss your medications and conditions with your Lake Forest dentist before considering dental implants.
What's Next?
If you're considering dental implants, the first step is to consult with your dentist in Lake Forest, CA, and there's no better than Baker Ranch. Our experienced professionals will assess your dental health, discuss your goals, and guide you through the best available options.
Remember, while dental implants are a fantastic solution for many, they may not be ideal for everyone. A comprehensive dental assessment and understanding your unique health profile will ensure you get the treatment that's just right for you.
Lake Forest, CA residents have the luxury of world-class dental care right at their doorstep at Baker Ranch. Whether dental implants are in your future or not, prioritizing oral health with the best in the business is a decision you won't regret. Book an appointment today and embark on a journey towards a radiant smile.