FREE
Implant Consultation
with ct scan
Call our office today at (949) 273-8220 to take advantage of this limited time special!
Interested?
Click the button below to be automatically connected with our front desk. One of our friendly staff members will take care of you!
*New patients only. Cannot be combined with additional offers. Restrictions may apply.
Schedule your free implant consultation today!
0% Interest Financing for 12 months
All PPOs Accepted. We Maximize your Insurance so you pay less out of pocket.
Implant & Crown Procedure done in One Office
Top quality same day implants
Award winning implant dentist
High Quality & Professional Dental Implants
Dr. Ramin Khoshsar
is a certified skilled implant surgeon with over 20 years of training and experience specifically in dental implant procedures. In 2014 Dr. Khoshsar was awarded the prestigious "The Best Achievement and Technique" Annual Award from the American Academy of Implant Dentistry (AAID). In 2015 he received a post-graduate Fellowship degree in Implantology and full mouth reconstruction from the NSU Dental School in Florida. Over the years, Dr. Ramin has completed thousands of dental implant procedures for happy patients and continues to be dedicated to the highest standards in quality dental care.
"I strive to always give my best and go above and beyond to make sure my patients are well taken care of when they're visiting us at Baker Ranch Dental Spa & Implant Center."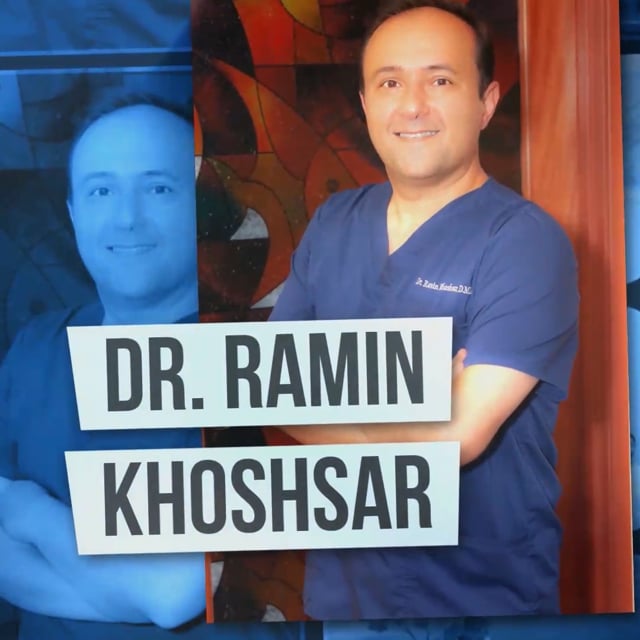 Dr Ramin was one of six chosen from the United States by "Sweden & Martina" to represent a new technique in Implant Dentistry, B.O.P.T., utilizing "XA convergent abutment" and One piece "Prama" implant, as a "Key Opinion Leader" following the training with the five other Dentists in Spain and Italy.
Is certified in both Laser and Sedation Dentistry. Moreover, he also holds the membership of both the American Academy of Cosmetic Dentistry (AACD) and the American Academy of Implant Dentistry (AAID). These certifications allow him to help sculpt the perfect smile. He is also a proud member of the American Dental Association, the California Dental Association, and the Orange County Dental Society.

"I recently visited Dr. Ramin for my recent oral surgery for extractions and implants. I was so nervous about my procedure, but Dr. Ramin and his entire staff were so comforting. They explained the procedure and took their time to ensure that my needs are met. From the call to make my appointment to the moment I stepped into the chair, I have never felt so cared for by a dental staff ever. Thank you Dr. Ramin, I love my New Teeth Now!"

"I couldn't be happier with my results. After years of dentists, procedures and pain with less than desirable results I heard about the best implant dentist in lake forest ca, Dr Ramin was the answer for me. From the initial consultation through the procedure and follow-up visits the whole staff was professional, courteous, and caring. I couldn't have been in better hands than with Dr Ramin. Thank you for my smile!"

"It is my pleasure to write this review. I am a person that has to research everything. I did just that when choosing the very best for my teeth. The care I received is hands down the best in the country. My health, appearance, and confidence have been restored, not just my teeth. My sincere gratitude is overflowing. THANK YOU! Please make the call and change your life. It will be the best decision you ever make. A HUGE THANK YOU again!
Implant has permanent durability
Because Implant is constructed like a real tooth with full roots and crowns. Can last a lifetime.
Prevent premature aging
Facial sagging can be an unwanted effect of bone loss resulting from missing teeth.
Won't Get Cavities
The material that dental implants are made of can't decay.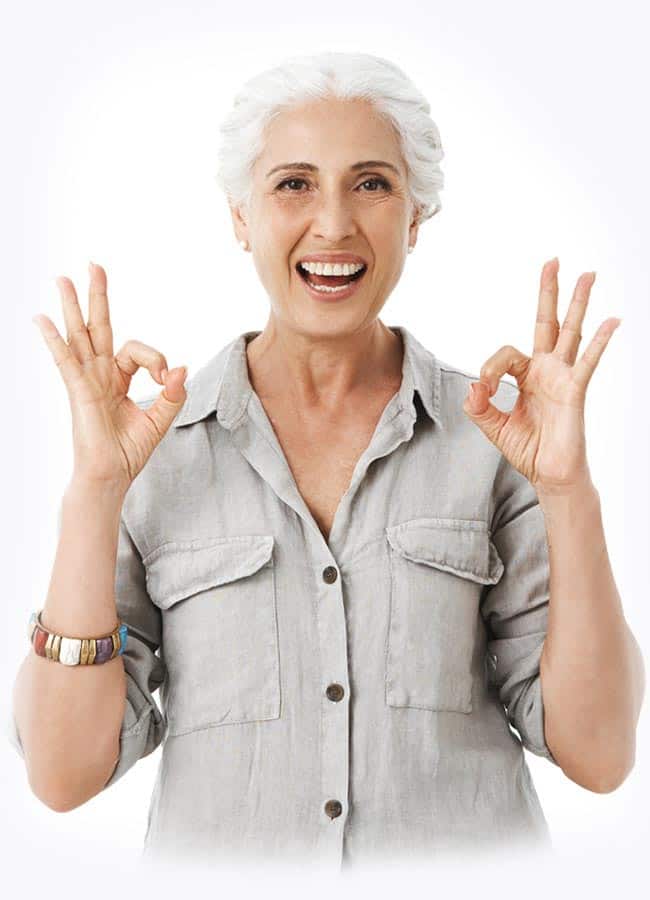 Functional assurance
Implant teeth are capable of replacing about 98% of the function of a normal tooth.
Prevent the function of function
Implant can help the jaw bone to keep a constant elasticity during chewing function.
Restores Bite Force
They allow you to bite with more or less the same amount of force you could use with your natural teeth.
We've Been Building Smiles For Over 20 Years
At Baker Dental Ranch office, everything we do is done with great care. From our professional office to our technology updates, your comfort is our first concern. Most importantly, we believe that we should treat you the way we'd want to be treated. That means minimal wait times and a team focused on taking care of the little details.
Dental Implants in Lake Forest ca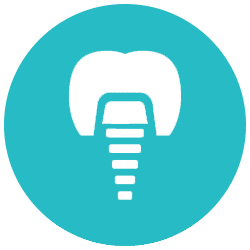 Single Tooth Implant
Single-tooth implants can be utilized in people that are missing out on one or more teeth. The single tooth dental implant is positioned by surgery in the top or reduced jaw, where it replaces your missing tooth's root(s).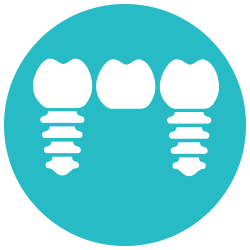 Implant Bridges
An implant-supported bridge is sustained by implants as well as not by all-natural teeth. In many cases, when an implant-supported bridge is used, one dental implant is positioned in the jawbone for each missing out on tooth.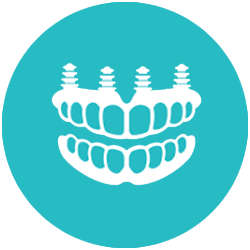 All on 4 Implants
All-on-4 dental implants can support an entire arch of teeth making use of only 4 implants. This can be utilized on either the top or reduced jaw. It also immediately changes missing out on teeth which look and feel comparable to your all-natural teeth.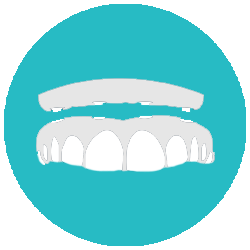 Implant Supported Dentures
Implant dentures are a type of oral appliance that is affixed to the top arc, lower arc, or both to replace missing teeth. The denture is protected by 4 to 6 dental implants. It allows to attain snug fit without the requirement for pastes, gels, or other adhesives.