Welcome To The Baker Ranch Dentistry
Dental SPA & Implant Center in Lake Forest, CA
Monday - Friday
9:00am - 6:00pm
Sat 9:00am - 3:00pm
About Us
A Modern Family Dentist In Lake Forest, CA
Are you looking for an experienced lake forest dentist? At Baker Ranch Dental Spa & Implant Center, we strive to help everyone achieve the smile that they deserve. Serving the Lake Forest/Foothill Ranch, CA, and surrounding area, our dentist provides services in general dentistry, cosmetic dentistry, and some of the most cutting-edge dental implant techniques available today.
Dr. Khoshsar and his team work diligently to stay up-to-date on the most effective ways to help care for their patients through preventative care and complete smile rehabilitation and restoration.
Same-Day Appointments
Same-day appointments and same-day treatment are what set us apart from other Lake Forest Dentists. Baker Ranch Dentistry offers emergency treatment.
The Best Prices
Excellent care and high-quality dental care and quality implant at a price that anyone can afford, making dental implant cost more accessible. We accept most insurances and financing is also available (O.A.C).
Expertise
With over 2 decades of experience, Dr. Khoshsar has performed many dental implants. He takes great joy in restoring the smiles and the chewing functionality of his patients.
Discover
Dental care for the entire family.
We invest in new technologies to make sure you're getting the best that dentistry has to offer.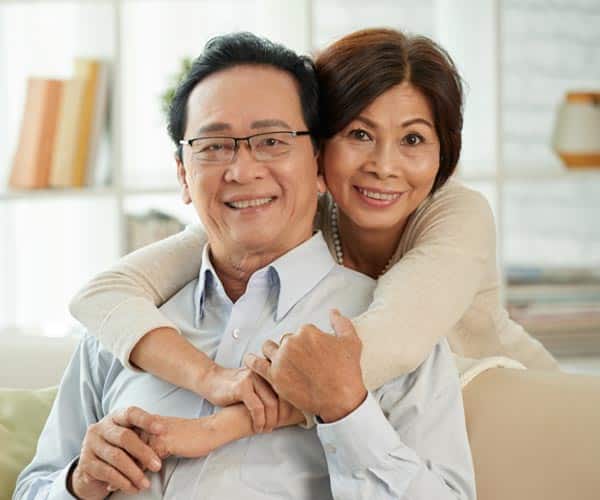 Dental Implants
We make implants from surgical grade Titanium, and in most cases offer a permanent solution for one or more missing teeth.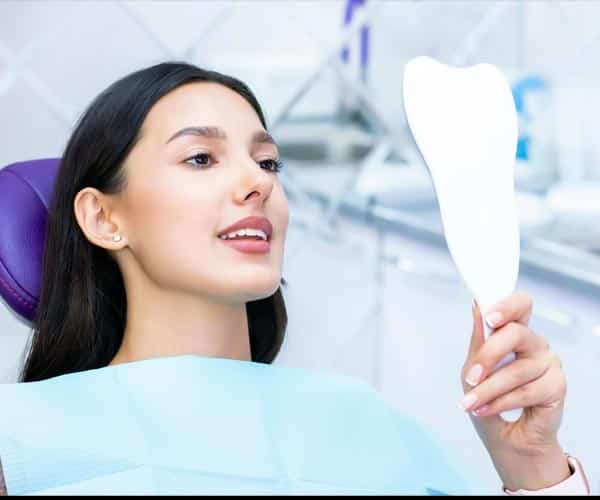 Cosmetic Dentistry
We can reshape your teeth, close spaces, restore worn or short teeth or alter the length of your teeth.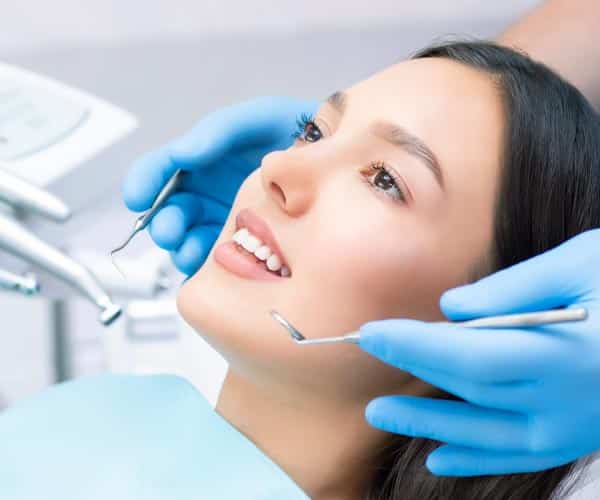 Restorative Dentistry
Specializes in creating the most beautiful smiles with all porcelain restorations such as.
Oral Surgery
We specialize in the surgical treatment of impacted or wisdom teeth.
Making top-quality dentistry affordable
New Patient Specials
$65 Cleaning, Exam & X Rays
Need to get a jump start to a beautiful new smile? Baker Ranch Dentistry has the perfect solution for you! For a limited time, Baker Ranch Dentistry is offering New Patients a cleaning, exam, and X-ray all for just $65!
Free Emergency Exam
Do you need immediate assistance with a dental emergency from a prestigious lake forest dentist? Our Free Exam Special is the perfect answer for you! Let Baker Ranch Dentistry help you get out of pain as soon as possible.
Free Implant Consultation
Are you hiding your smile due to missing teeth? Get back to smiling with confidence with Baker Ranch Dentistry starting with a FREE dental implant consultation with Dr. Khoshsar.
Baker Ranch Care Plan
Are you tired of avoiding routine dental procedures due to lack of dental insurance? Baker Ranch Dentistry has created Affordable Dental Plan just for you! Get ready to start saving on treatment today!
$999 Full Porcelain Crown or Veneer
Have you always wanted a movie-star smile but thought you couldn't afford it? Baker Ranch Dentistry is here to offer you best lake forest dentist and to make your smile dreams come true with our $999 Crown OR Veneer Special!
Check our Reviews
Patients Testimonials
Information
Frequently Asked Questions
What Are The Benefits of Dental Implants?
Dental implants can always be considered as an option to replace one tooth, or several teeth, or all your teeth. If you wear full or partial dentures or a bridge, dental implants may well be suitable for you and are worth investigating. Your dentist will be able to advise whether or not dental implants are suitable for your situation.
What is our method of Removing Teeth?
Your dentist will begin by anaesthetising the area around your tooth. Making the gum tissue that surrounds the tooth numb.
Unfortunately, there is still no way to give you a "local" anesthetic other than via injection. So your dentist will inject the anesthetic into multiple close together points around your tooth.
Usually your dentist will use very fine injection needles which will reduce the pain. There will always been a sharp pricking sensation that may hurt but it doesn't always cause pain. In fact some patients don't have pain at all.
Your dentist will wait with you for a short period, for the numbing sensation to take effect. The numbness will make you feel tingly where the injections were inserted and for some people it feels like their mouth and lips a hugely swollen. They aren't!
How Are You Fitted For a Denture?
If, for whatever reason, you are unlucky enough to have lost all or some of your teeth, you will need dentures to replace them; you may have a full denture (replacing all the teeth), or a partial denture (replacing some of your teeth). You usually only remove your dentures for cleaning.
Dentures are not to be confused with a crown or bridge. Full dentures and partial dentures are plates the wearer can remove and replace as they choose. On the other hand, You cannot remove a bridge or a crown.
How well does home teeth whitening work?
Dentists are often asked the question of how well home teeth whitening works and whether one method is better than another.
To start with, any form of whitening does not make your teeth pure white; this would look strange and unnatural.
With home teeth whitening, the change in whiteness is subtle. Though most people will see a noticeable difference between upper teeth that have been whitened and lower teeth that have not.
There is some research that points to home teeth whitening being slightly more effective for younger people.
Do I Need to Have X-Rays?
Many patients are reluctant to have xrays because of the risks associated with radiation exposure; it's also the reason why many dentists only choose to get x-rays when absolutely essential in your diagnosis or treatment.
X-rays provide your dentist with additional important information about the condition of your teeth and will reveal any hidden decay, problems with the roots of your teeth or issues with your jaw and your facial bones. Things that they can't get to view any other way without serious undertakings that are very costly to you.
If you are in doubt about the need for x-rays, ask your dentist to explain why they want or need them. You may also want to ask if there is any other alternative to having x-rays; that way you can make a fully informed decision.
What are Veneers?
Are your teeth chipped, cracked, crooked or stained? then veneers may be your ideal solution and you may be interested in understanding what dental veneers are and how they work.
Veneers are thin, tooth-coloured porcelain or glass/plastic layers fixed onto the front of your teeth that can be a suitable option if you have teeth with gaps, that are stained, discoloured, broken or chipped, crowded-in or crooked, oddly-shaped or badly-aligned.
Is it OK if my gums bleed?
While bleeding gums are common, it is not OK.
When you have healthy gums they will not bleed, so bleeding gums mean that you have an infection or inflammation of some type.
Even if you are taking medications, it's still possible for the cause of your bleeding gums to be something else. So getting a diagnosis from your dentist is the best way to confirm that you are making the right changes to stop the bleeding.
What is a Root Canal?
A root canal treatment is a procedure that enables the patient to keep a tooth that otherwise would have to be taken out. This kind of treatment is necessary when the pulp tissue (nerve) inside the tooth has become diseased and irreversibly damaged. During a root canal the dentist makes an opening in the top and cleans the necrotic (dead) or diseased tissue and bacteria inside the root of the tooth. The space left after cleaning is filled with an inert filling material in order to prevent future leakage of bacteria into the void from saliva. After the cleaning and filling of the tooth has been finished, the dentist will put in a new filling or crown the tooth.