Welcome To The Baker Ranch Dentistry
Leading Dentist in Lake Forest, CA.
New Patient Special $45 Exam & X-Ray.
Office Hours
Mon - Fri    9:00 am - 6:00 pm
Saturday    9:00 am - 3:00 pm
ABOUT US
A Modern Family Dentist Accepting All Insurances & Medical (IEHP)
Are you looking for an experienced lake forest dentist? At Baker Ranch Dental Spa & Implant Center, we strive to help everyone achieve the smile that they deserve. Serving the Lake Forest /Foothill Ranch, CA, and surrounding area, our dentist provides services in general dentistry, cosmetic dentistry, and some of the most cutting-edge dental implant techniques available today.
Dr. Khoshsar and his team work diligently to stay up-to-date on the most effective ways to help care for their patients through preventative care and complete smile rehabilitation and restoration.
Friendly Staff
We have a sterling reputation for delivering superior service and support — which is why our patients are loyal and word-of-mouth is our best form of promotion.
Experienced Doctors
With our experience in different dental specialties we are able to offer customized dental treatment that best suits your personal needs. At Baker Ranch Dentistry we are committed to excellence.
Financing Options
We have third-party financing options that help pay for out-of-pocket healthcare expenses for you and your family. Also we accept Visa, Master Card, American Express and Discover.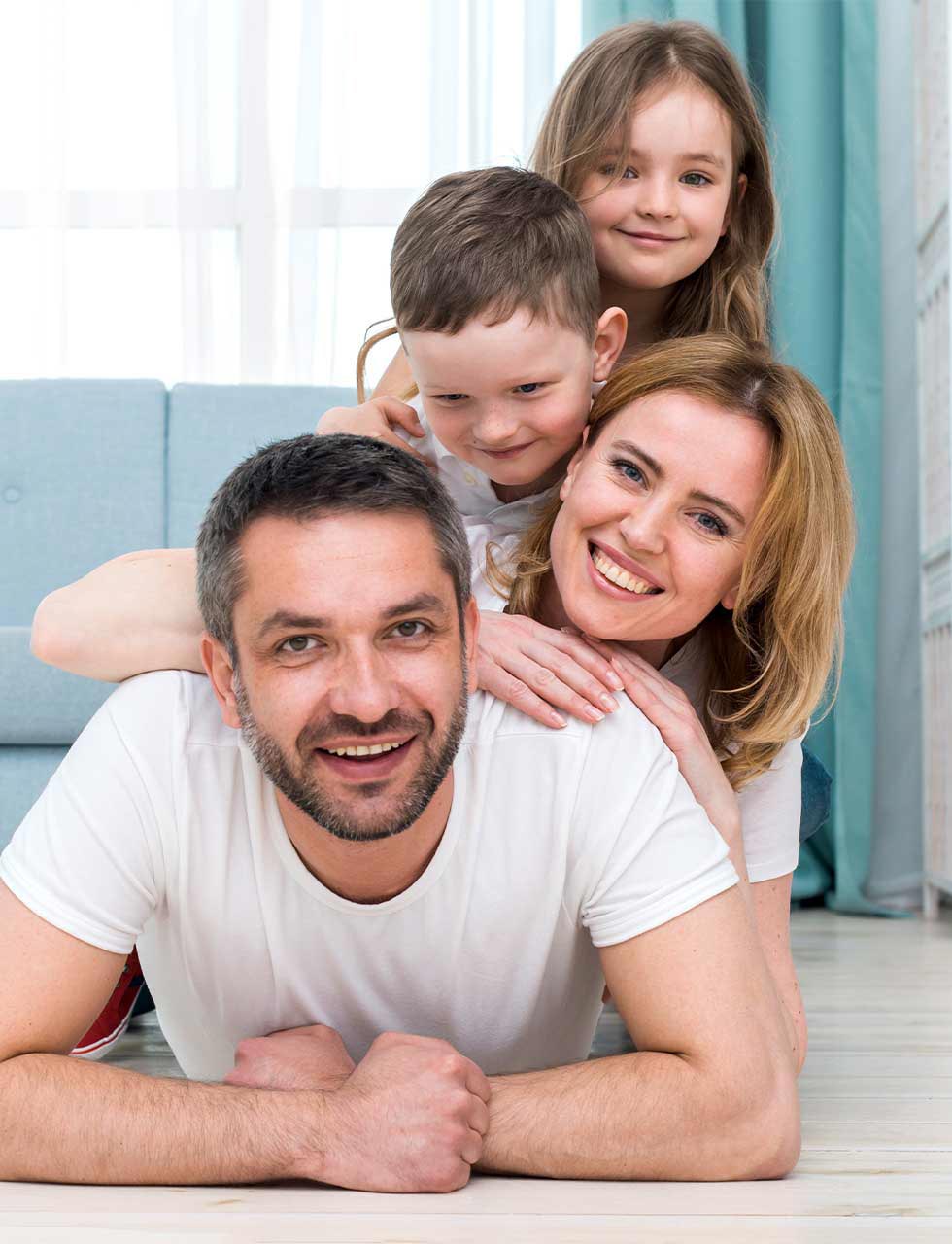 Same-Day Appointments
Same-day appointments and same-day treatment are what set us apart from other Lake Forest Dentists. Baker Ranch Dentistry offers same day emergency treatment.
Flexible Payment Options
We take most major dental PPOs and offer flexible payment options to suit your needs also if you need any assistance Financing our team is here to help you find the best solution.
Expertise
With over 2 decades of experience, Dr. Khoshsar has performed many dental implants. He takes great joy in restoring the smiles and the chewing functionality of his patients.
Dental Care for The Whole Family
Everyone in our Baker Ranch Dental Office is committed to offering you and your entire family the very best in general dentistry, cosmetic techniques and restorative procedures, in a Modern Dental Environment.
We are A Full Service Dentistry Practice
We love treating patients as part of our family. Our goal is to create a long-term relationship with our patients so we can guide them through their dental treatment. At Baker Ranch Dental Spa, always expect personalized, high-quality dental care for each of our patients. Call us to schedule your appointment.
Don't let missing teeth hold you back – our dental implant procedure at Baker Ranch Dental Spa & Implant Center is the perfect solution to restore your confidence and give you a complete, natural-looking smile. Dental implants are an innovative way of replacing missing or damaged teeth that have affected both your oral health and appearance. Our team of experts will walk you through the entire process, ensuring that you receive personalized care tailored to your specific needs.
Dental implants are small titanium posts surgically placed into the jawbone, which provide a stable foundation for replacement teeth. They function just like natural teeth, allowing you to enjoy your favorite foods without any discomfort or worry. Baker Ranch Dental Spa & Implant Center we use state-of-the-art technology to ensure our patients receive high-quality dental implants that last for years with proper care. We understand how important it is for our patients to feel confident in their smiles, and we're here to help make that happen with our exceptional dental implant services.
If you're experiencing sudden dental pain or injury, you need to find an emergency dentist right away to alleviate discomfort and prevent further damage. Here at Baker Ranch Dental Spa & Implant Center, we are trained in treating urgent dental issues that require immediate attention. Some common reasons for seeking out emergency dentistry include severe toothaches, broken or knocked-out teeth, and infections.
When scheduling an appointment with us, be sure to provide as much information as possible about your condition so we can properly prepare for your visit. Remember that time is of the essence when it comes to dental emergencies, so don't hesitate to reach out today. 
The veneers are thin porcelain shells that are custom-made to fit over the front surface of your teeth. If you have chipped, discolored, or misaligned teeth, veneers can provide a quick and easy solution to improve the appearance of your smile. These restorations not only enhance the aesthetics of your teeth but also provide protection against further damage.
Many dentists offer veneers as part of their cosmetic dentistry services, including us at Baker Ranch Dental Spa & Implant Center . During your initial consultation, we will examine your teeth and discuss with you whether veneers are suitable for you. We will also take impressions of your teeth to create customized veneers that will match the color and shape of your natural teeth. With proper care and maintenance, veneers can last up to ten years before needing replacement. So if you want a bright and flawless smile, consider getting veneers from us today. 
$45 Cleaning, Exam & X Rays
Need to get a jump start to a beautiful new smile? Baker Ranch Dentistry has the perfect solution for you! For a limited time, Baker Ranch Dentistry is offering New Patients a cleaning, exam, and X-ray all for just $45!
Free Emergency Exam
Do you need immediate assistance with a dental emergency from a prestigious lake forest dentist? Our Free Exam Special is the perfect answer for you! Let Baker Ranch Dentistry help you get out of pain as soon as possible.
Free Implant Consultation
Are you hiding your smile due to missing teeth? Get back to smiling with confidence with Baker Ranch Dentistry starting with a FREE dental implant consultation with Dr. Khoshsar.
Baker Ranch Care Plan
Are you tired of avoiding routine dental procedures due to lack of dental insurance? Baker Ranch Dentistry has created Affordable Dental Plan just for you! Get ready to start saving on treatment today!
Full Porcelain Crown or Veneer
Have you always wanted a movie-star smile but thought you couldn't afford it? Baker Ranch Dentistry is here to offer you best lake forest dentist and to make your smile dreams come true with our Crown OR Veneer Special!
Discover
Dental care for the entire family.
We invest in new technologies to make sure you and your family are getting the best that dentistry has to offer.
Check our Reviews
Patients Testimonials
Frequently Asked Questions
What can I expect during my first appointment?
During your first appointment at Baker Ranch Dental Spa & Implant Center, you will have:
-A full tour of our Dental office in Lake Forest, CA
-A consultation with Dr. Ramin Khoshsar, where you would voice any questions or concerns about your oral health
-A full set of x-rays (if you have any previous x-rays from another office, please send them to info@bakerranchdentistry.com)
-Intra-oral images of your full mouth
-A comprehensive exam
Is it bad if you haven't been to the dentist in years?
It's not uncommon to have a cavity when you haven't been to the dentist in a few years. However, this is nothing to be ashamed of or worry about, as our excellent dentists at Baker Ranch Dental Spa & Implant Center can treat any cavities or other issues we may find.
Do I really need to floss?
There's no getting around the need to get around your teeth daily with dental floss. It clears food and plaque from between teeth and under the gumline. If you don't, plaque hardens into tartar, which forms wedges and widens the space between teeth and gums, causing pockets. Over time, gums pull away and teeth loosen.
Either waxed or unwaxed floss will do the job. Using floss picks or interdental brushes is another easy option
Are dental X-rays safe and needed?
Medical and dental experts study the use of X-rays and set limits for their safety. Our Lake Forest Dentist should take as few as possible.
Expect to get them during a first exam after not seeing a dentist for a while. This helps check tooth and gum health. If you have gum disease, our dentist may want pictures every 6 months. For regular check-ups, it's about every 2 years, depending on your dentist's plan.
Kids have more X-rays done than adults because their teeth are changing and because they get cavities more easily
How can I fix my teeth and smile?
Caps and crowns cover problem teeth by surrounding them in a material that looks like a real tooth. They use the root and inside of the tooth as a base to build on, then attach with special cement.
Veneers and bonding improve your smile by sticking a layer of smoother and whiter materials like porcelain or resin to the natural tooth.
Talk with our dentist about which fix is right for you
Do you take my insurance?
We are currently in network with Delta Dental
PPO
(
Preferred provider organization)
and Premier. We accept all other insurances, as long as you have a PPO policy which allows you to go out-of-network. You would just be responsible for the difference between what we charge and what your insurance pays.
Can I make payments on my treatment?
We have many different payment options, and would be happy to discuss these options with you at your appointment, over the phone, or at your next visit.
I don't have dental insurance, can I still come to your office?
Absolutely! We offer an in office
dental plan
that covers cleanings, x-rays, and exams, and a discount on all other treatment. For more information,
click here
. We accept cash, credit cards (except American Express), checks, or Care Credit for any and all
Dental Services in Lake Forest, CA
.
Why Do I Need To Visit My Local Dentist?
Visiting regularly our Dental Office in Lake Forest, CA will not only help keep your teeth and mouth healthy, but will also help keep the rest of your body healthy.
Dental Care is important because it:
Helps prevent tooth decay
Protects against periodontal (gum) disease, which can lead to tooth and bone loss
Prevents bad breath – brushing, flossing, and seeing the dentist regularly will help reduce the amount of bacteria in your mouth that causes bad breath
Gives you a more attractive smile and increases your self-confidence
Helps keep teeth looking bright by preventing them from becoming stained by food, drinks, and tobacco
Strengthens your teeth so that you can enjoy healthy, beautiful smiles for the rest of your life!
How Do I Find The Best Dentists Near Me?
Choosing a local dentist is important, and you may wish to consider several dentists before making your final decision. During your first visit, you should be able to determine whether the dentist is right for you.
During your appointment at the dentist's office, consider the following:
Is the appointment schedule convenient?
Is the office easy to get to and close by?
Does the office appear to be clean and orderly?
Was your medical and dental history recorded and placed in a permanent file?
Does the dentist explain techniques for good oral health?
Is information about cost presented to you before treatment is scheduled?
Is your dentist a member of the ADA (American Dental Association)? Dr. Ramin Khoshsar is! He is also a member of the Orange County Dental Society, the American Academy of Implant Dentistry, and the Dental Implant Association. These programs help keep Dr. Khoshsar up-to-date with the latest in dental technology so he can provide his patients with the very best dental care.
How Often Should I Go To The Dentist?
Children, teens, and adults should all see the dentist for a regular checkup at least once every six months. Patients who are at a greater risk for oral cancer or gum disease may be required to see the dentist more than just twice a year. Your doctor will help determine how often you should visit the dentist for regular checkups.
What are some signs I should see a dentist?
Your teeth are sensitive to hot or cold
Your gums are puffy and/or they bleed when you brush or floss
You have fillings, crowns, dental implants, dentures, etc.
You don't like the way your smile or teeth look
You have persistent bad breath or bad taste in your mouth
You are pregnant
You have pain or swelling in your mouth, face or neck
You have difficulty chewing or swallowing
You have a family history of gum disease or tooth decay
You have a medical condition such as diabetes, cardiovascular disease, eating disorders or are HIV positive
Your mouth is often dry
You smoke or use other tobacco products
You are undergoing medical treatment such as radiation, chemotherapy or hormone replacement therapy
Your jaw sometimes pops or is painful when opening and closing, chewing or when you first wake up; you have an uneven bite
You have a spot or sore that doesn't look or feel right in your mouth and it isn't going away
What's the best way to whiten my teeth?
Stores sell many whitening products, and you can get take-home gels and trays from your dentist, but neither is as strong as procedures done in our dental office in Lake Forest, CA
If you want to try an over-the-counter whitener, look for one with an ADA seal. Check with our Dental Office for advice before you buy, especially if you have dental work or dark stains. And don't keep using them, or you could damage your teeth.