Your family dentist in lake forest, CA
About Us
Monday - Friday
9:00am - 6:00pm
Sat 9:00am - 3:00pm
Our History
Baker Ranch Dental Spa
Baker Ranch Dental Spa & Implant Center is dedicated to helping every patient achieve their desired results. We appreciate the  confidence you place in us for your dental needs. Most importantly, we also know how to take that responsibility with great honor and respect. From the time you set a consultation, we thoroughly take care of everything. Moreover, we also try our best to create a memorable experience and to leave a bright smile with you.
Your smile is our top priority when you visit our office. Our team is dedicated to providing you with the unique care that you deserve. We will  understand your concerns and respond with the best treatment option. Also, we want our patients to be fully informed about dental problems and treatments.
Improving the world, one smile at a time.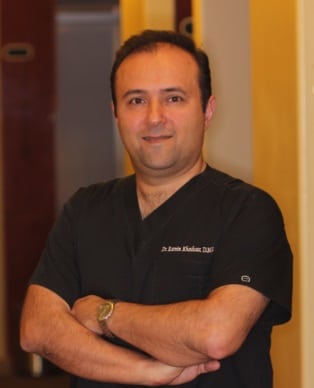 Your Lake Forest Dentist
Dr. Ramin Khoshsar
Dr. Khoshsar learned from an early age the need for good dental care. As a small child, he experienced severe toothaches. And that experience gave him the desire to help relieve that pain from others. Following in his sister's footsteps, Dr. Khoshsar graduated in 1996 from the University of Tehran with a Doctor in Dental Surgery (D.D.S.). Thereafter, he successfully practiced dentistry there for 13 years in his own dental clinic as well as being a director in several dental centers.
About our Dental Office
At Baker Dental Ranch office, everything we do is done with great care. From our professional office to our technology updates, your comfort is our first concern. Most importantly, we believe that we should treat you the way we'd want to be treated. That means minimal wait times and a team focused on taking care of the little details. 
We keep comfort in mind
We want you to feel at home from the moment you walk inside our clinic. That's why we provide you the best services at every visit. In addition, each of our operatories is equipped with a TV station that you can personalize to your preferences. So sit back, relax, and you'll have a new and improved smile.
Check our Reviews
Patients Testimonials
 Our Technology keeps your smile ahead of the curve
We invest in new technologies to make sure you're getting the best dentistry services. The technology in our dental office includes:
Digital Panoramic x-rays to minimize radiation to the patient.
We only use the highest quality dental implants from the most respected manufacturers USA, Sweden, & Italy
Micro instrumentation for less traumatic wisdom teeth extractions
CAD/CAM Custom Abutments for esthetics and hygiene
Laser for Gum surgeries and periodontal treatments and more.
Intraoral cameras and digital X-rays help us better diagnose your dental issues for early intervention and, better treatment planning. Dental lasers make for more comfortable procedures.
Located in Foothill Ranch/ Lake Forest, CA. our team members welcome patients from the greater LA and Orange County areas. Therefore, make an appointment today to experience comprehensive dental care in a comfortable environment where you come first. Some of the services offered in our center are: 
Dental Implant
Crowns and Bridges 
Cosmetic Contouring
Invisalight
Teeth Whitening 
World class training & Expertise
At Baker Ranch Dental Spa & Implant Center we have created a world-class dental practice in Orange County, specializing in several problems of mouth and facial region. Above all, extensive training is the foundation to providing exceptional care to our patients.
State of the Art Equipment and Facilities (Lake Forest, CA)
You will feel comfortable in our beautiful and state of the art facilities. Baker Ranch Dental Spa & Implant Center is committed to staying up to date with the latest techniques and procedures.
Some of our technologies include:
Intraoral Cameras
Digital X-rays
Zoom Whitening
Dental Lasers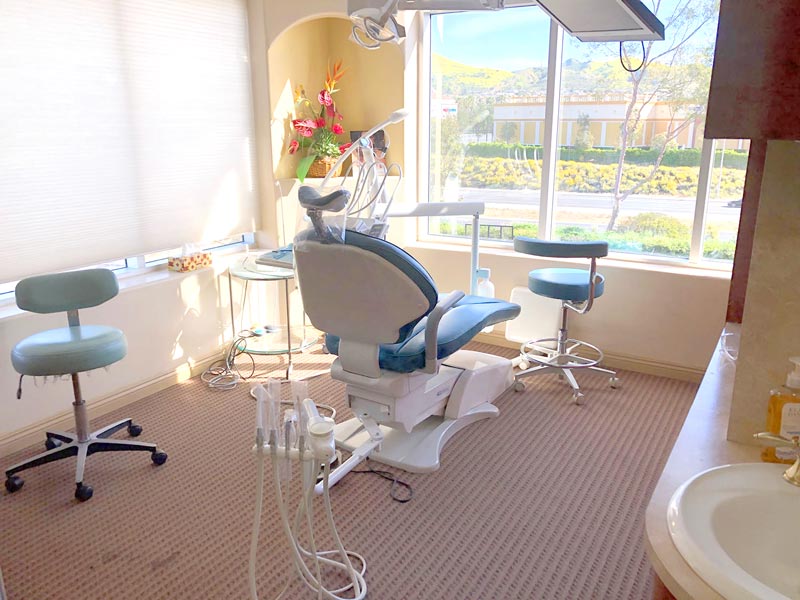 Uncompromising Safety
Infection control in our office is also very important to us.
To protect our patients and ourselves, we strictly maintain cleanliness and cross contamination processes as per the standards of the American Dental Association (ADA), the Occupational Safety and Health Administration (OSHA), and the Center for Disease Control (CDC).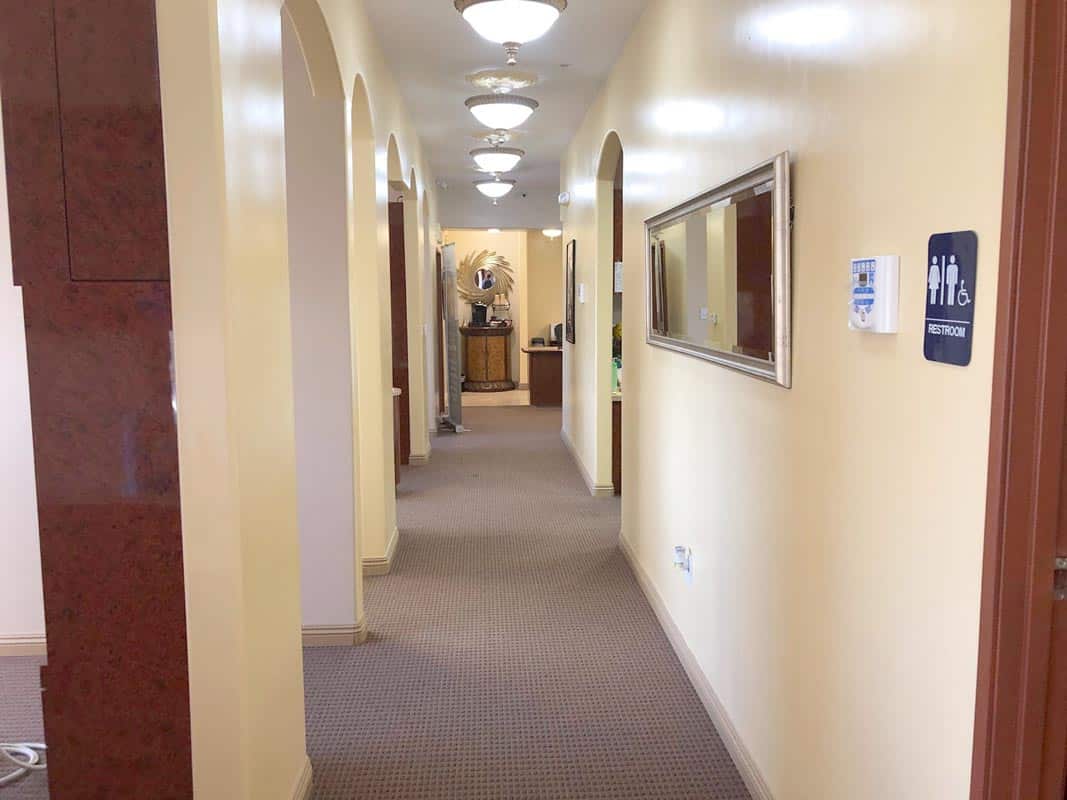 A positive experience
Building a foundation of trust with our patients is vital to our success. We understand how uneasy some patients may feel about their dental visits. And how we can make a difference in providing a relaxing and positive experience.
Our entire team is dedicated to providing you with excellent, personalized care and service to make your visits as comfortable as possible.
We thank you for allowing us to take care of your oral health and dental treatment needs.
We can also speak Spanish, Persian (Farsi), Romanian.
Make an appointment today…..we are looking forward to serving you! Call (949) 273-8220.
Located in Foothill Ranch/ Lake Forest, CA.
Our team members welcome patients from the greater LA and Orange County areas. Make an appointment today to experience dental care in a comfortable environment. For us, you come first.
Some of the services offered in our center are: Cleaning, Exam, and X-Ray – Dental Implant – Cosmetic Contouring – Crowns and Bridges – Invisalign – Teeth Whitening
Accreditations
Voted Best Modern Dentist in Lake Forest 5 Years In a Row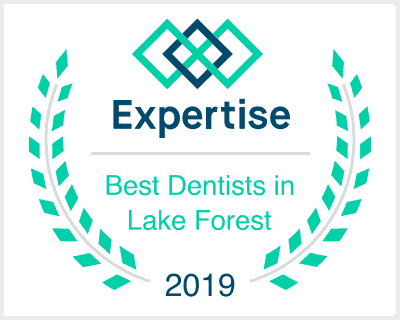 We're pleased to announce that your business, Baker Ranch Dentistry, has earned a place on Expertise.com's 2020 list of the Best Dentists in Lake Forest.