Emergency exam
FREE
Are you currently experiencing a dental related emergency? Do you need to get out of pain as soon as possible? Baker Ranch Dentistry is here to help relieve the pain and financial burden through our newest special.
Open on Saturdays

Same-Day Dental Emergencies

Top Rated Dentist

Sedation Options Available
Interested?
Click the button below to be automatically connected with our front desk. One of our friendly staff members will take care of you!
*New patients only. Cannot be combined with additional offers. Restrictions may apply.
Same Day Emergency Appointment
Emergency Services
Toothache or abscess tooth or swollen gums

Chipped, broken teeth, partially dislodged or knocked-out tooth

Lost or loose filling or crown

Fillings

Broken or loose braces, bands or wires
We offer a wide array of dental discounts, financing and payment options to get you the care you need right away.
Emergency Dentist in Lake Forest ca
Types of Dental Emergencies
MISSING TEETH
A tooth falling out can be extremely alarming. Natural teeth may fall out for many reasons, including advanced periodontal disease, traumatic injuries, or other dental health issues. Dental implants and other prostheses may also fall out. It's important to call our Dental Office right away if a tooth falls out for any reason.
WISDOM TEETH
Many people have their wisdom teeth removed during their adolescent or young adult years. If they are left in the mouth, however, they are susceptible to many issues, especially if they are impacted and do not fully erupt. Great pain in the back of the mouth can indicate wisdom teeth issues.
TOOTHACHE
A toothache occurs most often when a cavity has formed, but may also be caused by periodontal disease or an abscess. Toothaches can be extremely painful and usually indicate a serious dental problem. It is best to seek emergency dental care right away.
PERIODONTAL DISEASE
Gum disease is caused by bacteria that are left on the gums. Over time, it can cause dental problems as minor as bleeding or as major as tooth loss. Emergency care may be required in some cases, particularly if they have been left untreated.
KNOCKED-OUT TEETH
Sports trauma, injuries, accidents, falling, or even just biting down on something hard can all cause dental trauma. Teeth that are knocked out, cracked, or severely chipped due to trauma must be seen immediately.
LARGE CAVITIES
Large cavities can eventually affect the tooth root and pulp. Many patients who come into our Lake Forest Dental Office experiencing great pain need a root canal to clear out the infected pulp and seal off the tooth. Otherwise, a filling may be needed.

"Had an appointment in regard to pain due to my wisdom tooth. Personally I am very nervous around doctors, especially dentists. Dr Ramin was extremely professional and explained every last detail to me. I did not feel a single thing during the whole procedure. Would recommend 100%!!!"

"What an emergency service, I was in lot of pain and I needed emergency treatment immediately. Had my infected wisdom tooth extracted by Dr Ramin with no pain. Feel so much better. I am so grateful and really appreciate how quick the treatment was. Highly recommended."

"I was having severely bad toothache,I was referred to Baker Ranch Dentistry in Lake Forest. Dr Ramin did a urgent root canal treatment the same day. I am happy to say that I'm pain free now, thanks to their urgent hands on care. Brilliant dentist. Thank you and your team"
Advanced Training in:
Implant Dentistry
Cosmetic Dentistry
Oral and Laser Surgery
Root Canal Procedures
Fluent in English, Spanish and Farsi
"I strive to always give my best and go above and beyond to make sure my patients are well taken care of when they're visiting us at Baker Ranch Dental Spa & Implant Center."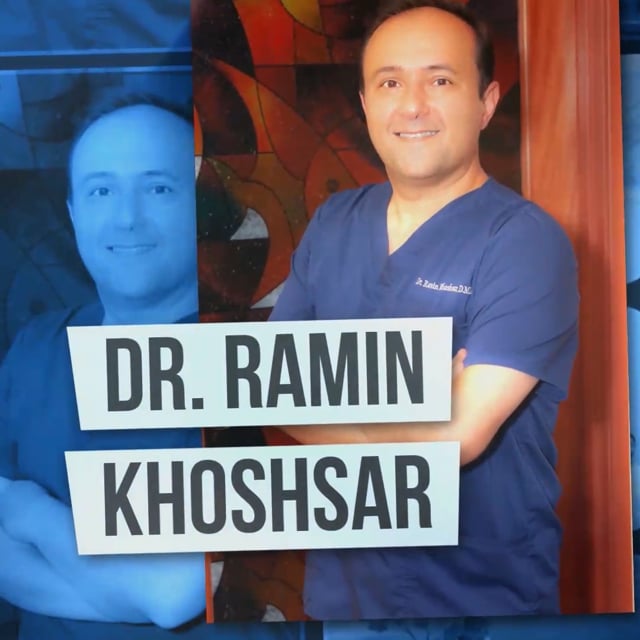 Contact Us Today If You're Experiencing Dental Pain Or Discomfort!
Accreditations
Voted Best Modern Dentist in Lake Forest 5 Years In a Row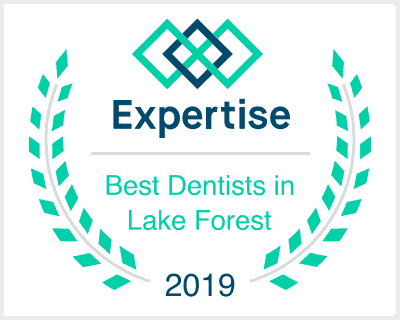 We're pleased to announce that your business, Baker Ranch Dentistry, has earned a place on Expertise.com's 2020 list of the Best Dentists in Lake Forest.