Are you seeking the ideal Lake Forest, California dentist to meet your family's dental needs? Your family's oral health depends on choosing a qualified dentist. And we can say that with Baker Ranch Dental Spa & Implant Center, we've got the best dentist Lake Forest California has to offer. 
Our highly skilled and caring dental experts deliver personalized, state-of-the-art care in a warm and welcoming environment. Find out why families choose Baker Ranch Dental Spa & Implant Center.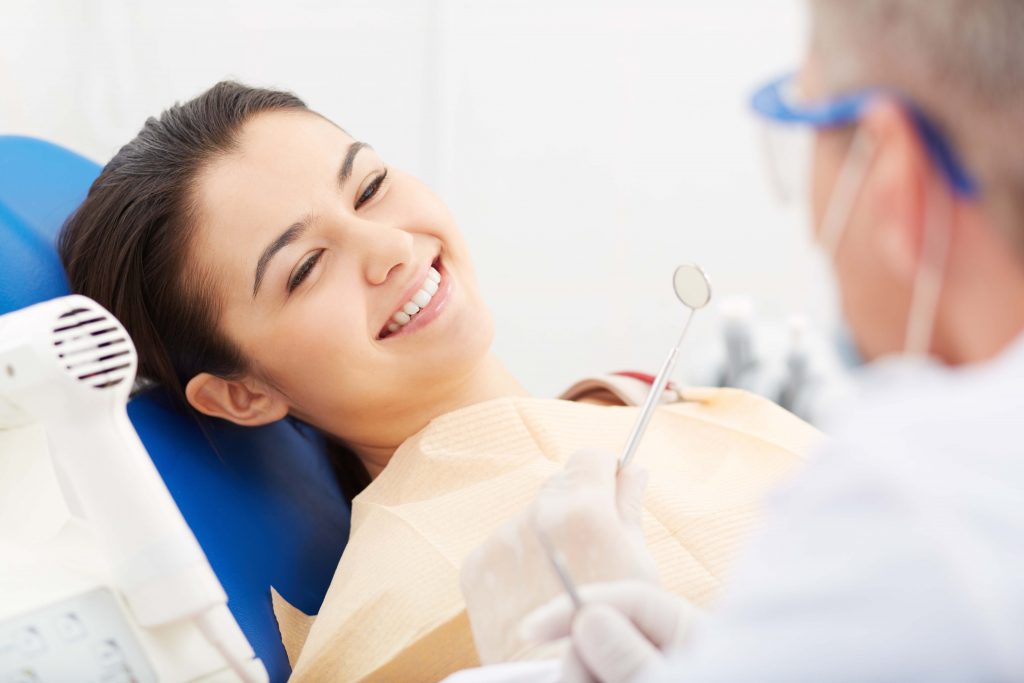 What dental services are offered in Lake Forest, California?
In Lake Forest, California, residents can access various dental services to meet their oral health needs. These services are geared toward helping people keep their teeth and gums in good condition.
General Dentistry: Lake Forest general dentists' services include regular checkups, cleanings, and fillings. They also provide preventive services, including fluoride treatments and dental sealants to guard against tooth decay.

Cosmetic Dentistry: Lake Forest, California, is home to some of the best cosmetic dentists in the country. They provide teeth whitening, porcelain veneers, dental bonding, and tooth reshaping to improve the smile's overall appearance.

Orthodontics: Orthodontists in Lake Forest focus on correcting misaligned teeth and jaws. They offer treatments like braces, clear aligners, and retainers to help patients achieve a straight and healthy smile.




Pediatric Dentistry: Children and adolescents in Lake Forest have special dental needs, which pediatric dentists meet. In addition to general dentistry services like cleanings, fillings, and extractions, they offer specialist care for children's dental problems.

Oral Surgery: Oral surgeons in Lake Forest perform various surgical procedures to treat dental issues such as impacted wisdom teeth, dental implants, and jaw-related problems. They are also trained to handle complex facial injuries and reconstructive surgeries.




Periodontics: Periodontists in Lake Forest specialize in preventing, diagnosing, and treating gum diseases. They offer scaling and root planing, gum grafts, and dental implants to help patients maintain healthy gums and prevent tooth loss.




Endodontics: Endodontists in Lake Forest focus on diagnosing and treating issues related to the tooth's pulp and nerves. They perform root canal treatments and other procedures to save damaged or infected teeth.




Prosthodontics: Lake Forest Prosthodontists specialize in restoring and replacing missing or damaged teeth. They offer dental crowns, bridges, dentures, and dental implants to help patients regain smiles and improve their oral function.
How to Choose the Best Dentist in Lake Forest Ca
Choosing the best dentist in Lake Forest, California, is crucial for good oral health and a pleasant dental experience. When choosing, consider these factors:
Check experience and credentials
Check a dentist's education, credentials, and experience before picking them. Look for a California-licensed dentist who graduated from an authorized dental school. Take into account their specializations and advanced training.
Read patient reviews.
Patient evaluations and comments reveal a lot about their overall experience and the quality of service they received. Check Yelp and Google Reviews for reviews, or ask friends and family.
Evaluate the services offered
Choose a clinic offering different services, like general, aesthetic, and specialist dental services like orthodontics, pediatric dentistry, oral surgery, periodontics, endodontics, and prosthodontics. This way, you can find a dentist that can satisfy your needs. 
Assess the clinic's staff and atmosphere
A warm and welcoming office can significantly improve your dental experience. Visit possible dental clinics to evaluate cleanliness, organization, and atmosphere. Consider the dental staff's warmth and professionalism as well.
Evaluate accessibility and location
The dental clinic's location and accessibility should be considered last. Choose a dentist near your home or business to make scheduling and frequent checkups easier. Also, be sure the clinic has enough parking or is accessible by public transportation.
With these things in mind, you can easily choose the top dentist in Lake Forest, California, to satisfy your oral health needs and provide a pleasant dental experience.
What are the top dental clinics in Lake Forest, California?
Baker Ranch Dental Spa & Implant Center is widely regarded as the finest dental care facility in Lake Forest, California. Cosmetic dentistry, general dentistry, and periodontics are some dental specialties available at this cutting-edge clinic.
Although there are other excellent options for dental care in Lake Forest, the Baker Ranch Dental Spa & Implant Center stands out with its spa-like atmosphere and dedication to patient comfort.
Baker Ranch Dental Spa & Implant Center is highly recommended by the majority of Lake Forest locals to any family in need of professional dental care.The dentists' attention to detail, cutting-edge equipment, and individual approach to dental care set them apart.
Comprehensive Dental Care For You and  Your Family
Our Baker Ranch Dental team provides excellent dental care for your entire family. We provide high-quality general, aesthetic, and restorative dentistry in a modern dental facility. Our comprehensive dental care services serve adults, children, and orthodontic patients.
Adult Care
Our adult dental care services focus on optimal oral health and enticing smiles. We offer check-ups, cleanings, preventative treatments, and aesthetic procedures like tooth whitening, veneers, and dental bonding. Our skilled dentists also provide dental implants, crowns, bridges, and dentures for severe dental issues.
Child Care
Our pediatric dental care is customized for kids and teens. We recognize how important it is to give kids a comfortable dental experience. Our pediatric services include gentle cleanings, fluoride, dental sealants, and age-appropriate oral health education. We also treat cavities in children.
Orthodontic Care
A beautiful, healthy smile requires well-aligned teeth. Our orthodontic care corrects crooked teeth and misaligned jaws for all ages. We offer clear aligners, retainers, and other orthodontic treatments. Our trained orthodontic staff will collaborate with you to build a specific treatment plan with the best results.
We are dedicated to offering you and your entire family comprehensive dental care at our Baker Ranch dentist office. Thanks to our cutting-edge dental facility and staff of qualified experts, you can rely on us to provide the best standard of care for all your dental requirements.
How to Be Prepared for Your Next Dental Appointment with Baker Ranch Dental Office
Follow these steps to prepare for a dental appointment at Baker Ranch Dental Office:
Compile Vital Data
Collect dental insurance and identity cards before your consultation.

A list of your current drugs and dosages

Any recent dental records or X-rays, especially if you are a new patient or have recently visited another dentist's practice.

Medical illnesses or allergies that may impact dental care
Make an Appointment
Considering your personal and professional obligations, choose an appointment date and time. Including travel time and time for X-rays or other treatments, give yourself enough time for the appointment. Call the clinic immediately to schedule an appointment if you have a dental emergency.
Be On Time
Arrive 15 minutes early for your appointment. This lets you update your personal information, complete paperwork, and handle insurance issues. Arriving early helps you relax and feel more comfortable in the dental office.
Practice Good Oral Hygiene
To keep your mouth clean before your appointment, brush, and floss. This makes it easy for the dentist to check your teeth and gums and shows your commitment to good oral health.
Get Your Questions Ready
List any oral health questions, treatment alternatives, or procedures you contemplate. This can help you have a constructive talk with your dentist and ensure all your issues are addressed during the consultation.
These steps will prepare you for your next Baker Ranch Dental Office appointment, guaranteeing a smooth and successful visit.
Give Your Loved Ones The Best Dental Care Now! 
Schedule an appointment with Baker Ranch Dental Spa & Implant Center for the best family dental care. Our friendly staff is ready to welcome you into our dental family and help you attain and keep healthy, beautiful smiles for life.