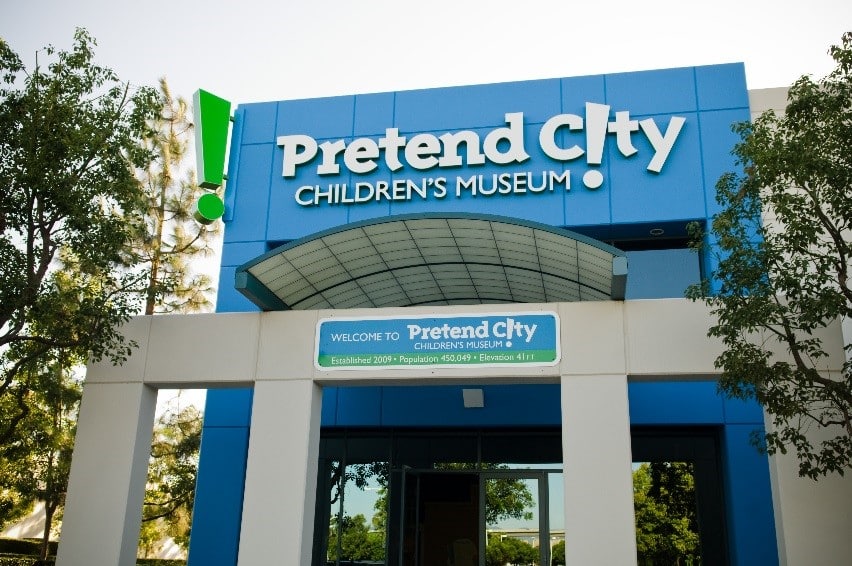 Pretend City Children's Museum, located in Irvine, California, is a unique destination that combines play and learning for children. The museum is designed to inspire and educate children through imaginative play in a mini-city setting. From the bank and grocery store to the post office and fire station, children can explore various aspects of a city while learning valuable skills and concepts.
One of the most impressive aspects of Pretend City is its dedication to providing a hands-on and interactive experience for children. The museum features over 17 interactive exhibits, each designed to teach children about different aspects of city life. For example, the Farm to Table exhibit teaches children about where their food comes from and how it gets to their table, while the Construction Site exhibit teaches them about building and engineering.
The museum also offers a variety of classes and programs for children, including music and art classes, story time, and science programs. These programs are designed to engage children in learning and exploration, and are a great way to supplement their education in a fun and interactive way.
In addition to the exhibits and programs, Pretend City hosts special events throughout the year, including holiday celebrations, cultural festivals, and family nights. These events are a great way to experience the museum in a unique and festive way.
The museum's dedication to education and learning is evident in its mission statement: "to build better brains through play." Pretend City recognizes that children learn best through play, and the museum provides a safe and stimulating environment where children can explore, experiment, and learn through hands-on activities.
Overall, Pretend City Children's Museum is a unique and valuable destination for families with young children. The museum provides a fun and interactive way for children to learn about the world around them while using their imaginations. It is a great way to supplement a child's education and encourage a lifelong love of learning. If you are looking for a fun and educational experience for your child, be sure to check out Pretend City Children's Museum.