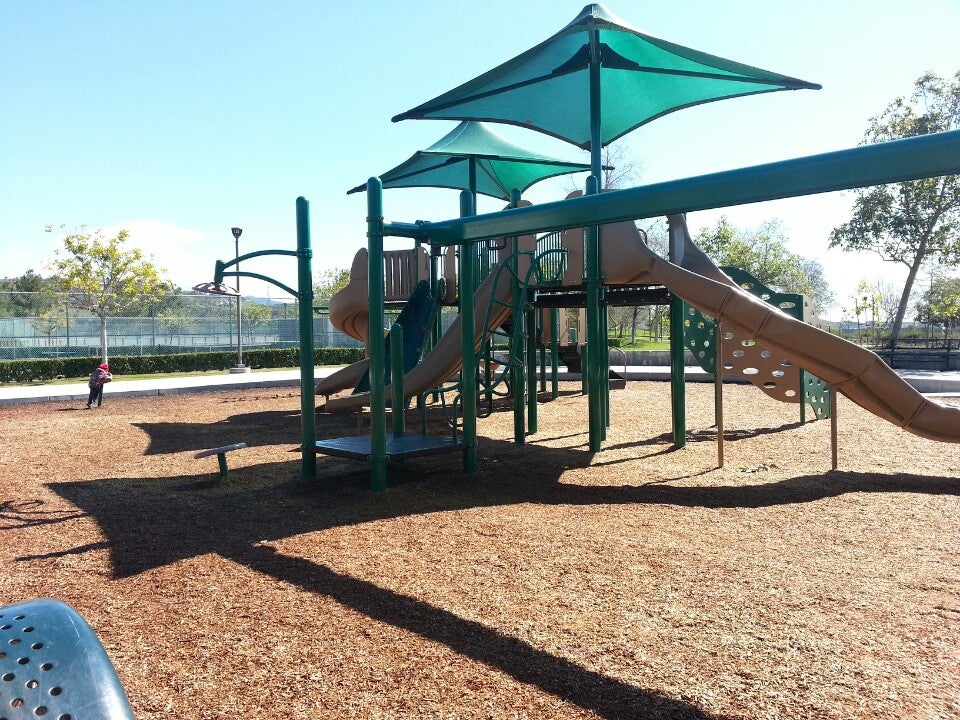 Foothill Ranch Community Park, nestled in the heart of the Foothill Ranch neighborhood in Lake Forest, California, is a cherished destination for residents and visitors seeking outdoor recreation and natural beauty. This expansive park offers a wealth of amenities and activities that cater to all ages and interests, making it an ideal place to spend quality time with family and friends.
The park features well-maintained sports fields, including soccer fields, baseball diamonds, and volleyball courts, providing ample space for friendly matches and organized sports leagues. The open grassy areas invite visitors to play frisbee, fly kites, or have a relaxing picnic while enjoying the scenic surroundings.
Foothill Ranch Community Park also boasts an impressive playground area, complete with swings, slides, and climbing structures, ensuring that children have a safe and fun environment to explore and play. Families can gather for picnics at the shaded picnic tables and barbecue areas, creating lasting memories while enjoying the beautiful outdoors.
For those seeking tranquility and natural beauty, the park offers scenic walking paths that wind through lush greenery, allowing visitors to soak in the serene ambiance and take in the sights and sounds of nature. The park's serene lake adds to the tranquil atmosphere, providing a peaceful setting for fishing or simply enjoying the view.
Community events and festivals are a highlight of Foothill Ranch Community Park, fostering a strong sense of community and providing opportunities for residents to come together. From summer concerts in the park to holiday celebrations and movie nights, there is always something exciting happening for everyone to enjoy.
The park's convenient location near Foothill Ranch Towne Centre ensures easy access to shopping, dining, and entertainment options. Visitors can explore the diverse range of shops and boutiques, grab a bite to eat at one of the many restaurants, or catch a movie at the nearby theater.
Foothill Ranch Community Park embodies the essence of community and outdoor recreation, offering a peaceful sanctuary where residents can enjoy nature, engage in physical activities, and create cherished memories.