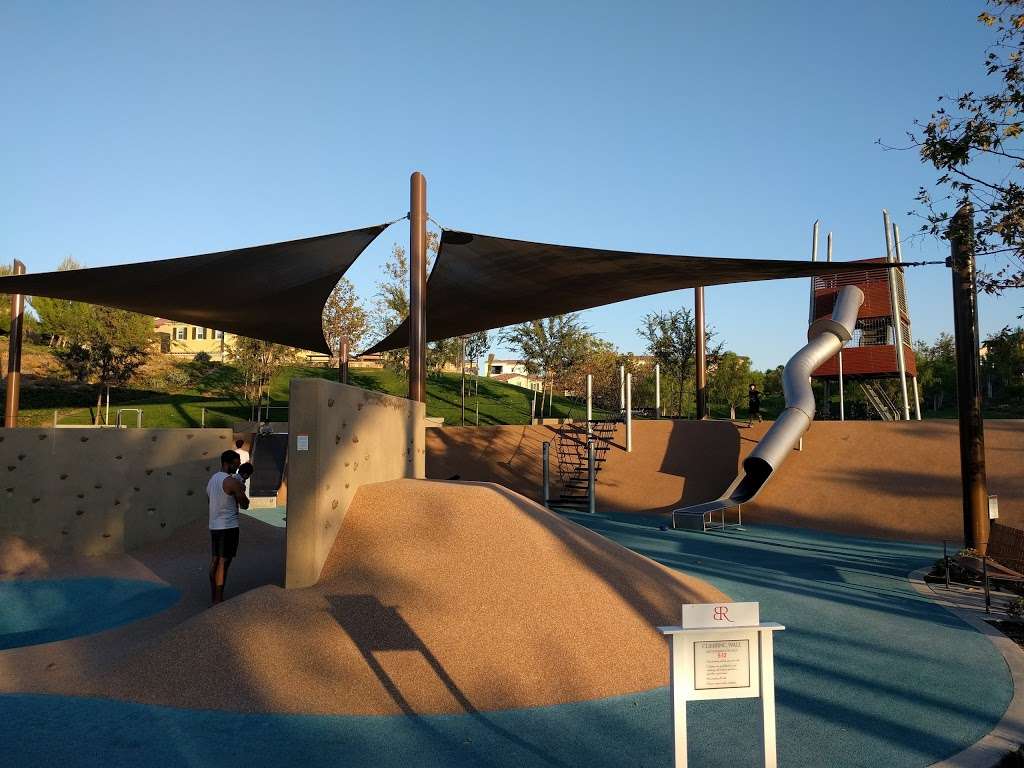 Promenade Park at Baker Ranch, situated within the vibrant Baker Ranch community in Lake Forest, California, is a picturesque park that combines natural beauty with community spirit. With its lush green spaces, serene walking paths, and thoughtfully designed amenities, Promenade Park provides a haven for relaxation, recreation, and social gatherings.
The park offers an array of outdoor amenities for individuals and families to enjoy. The central feature is a sprawling grassy area that serves as a perfect spot for picnics, yoga sessions, or simply lounging with a good book. The playground area, complete with modern equipment, invites children to climb, slide, and explore, ensuring hours of fun and excitement.
Promenade Park's walking paths wind through beautiful landscapes, allowing visitors to take leisurely strolls, jog, or bike while immersing themselves in the tranquility of nature. The park also features fitness stations and sports courts, providing opportunities for outdoor exercise and friendly competitions.
The park's design encourages community engagement and social connections. The picnic areas and barbecue pits are ideal for gatherings with family and friends, while the shaded seating areas provide relaxation spots for quiet conversations. The park also hosts community events and activities throughout the year, fostering a sense of belonging and camaraderie among residents.
Surrounded by the Baker Ranch neighborhood, Promenade Park benefits from its proximity to a range of modern amenities. Residents can explore nearby retail centers, indulge in dining options, and access essential services conveniently.
Promenade Park at Baker Ranch is more than just a park; it's a gathering place that nurtures a strong sense of community. Whether you're seeking a peaceful retreat in nature, engaging in outdoor activities, or connecting with neighbors, Promenade Park provides a beautiful and welcoming environment for all.