Tooth Extraction
Are you looking for the best Tooth Extraction in Lake Forest, California? At Baker Ranch Dental Spa & Implant Center, we aim to help everyone accomplish the smile that they should have. Serving the Lake Forest/Foothill Ranch, CA and surrounding area, we offer services in general dentistry, cosmetic dentistry and a few of the most cutting edge oral implant methods readily available today. Dr. Khoshsar and his group work diligently to maintain to date on the most efficient methods to help care for their clients through preventative care, and when required total smile rehabilitation and restoration.
Baker Ranch Dental Spa & Implant Center is committed to assisting every patient accomplish their wanted outcomes. We comprehend and appreciate the great trust and self-confidence you place in us when selecting us for your oral requirements, and we take that duty with great honor and respect. From the time you set an initial consultation, through any treatment or care we offer, we are committed to developing an experience as remarkable as the smile we leave you with. At our oral office we offer the following services at inexpensive prices:
People lose teeth for all sorts of factors, aging, mishaps and many frequently, tooth decay. Dealing with missing teeth is challenging. Not just does it result in self-consciousness, however it can likewise cause additional oral issues and long-term oral issues. One common way to deal with missing teeth is through making use of oral implants.
A Dental Implant is an artificial root that is positioned in your jaw so that it can support a prosthetic tooth. Dental implants can be made of titanium or a ceramic-like material and once they are positioned in the jaw they are offered time to fuse so regarding offer correct support to a prosthetic. Once they are effectively set the dental professional can the install a crown, a bridge or a denture. Dr. Khoshsar is a leading Implants dentist in Lake Forest California.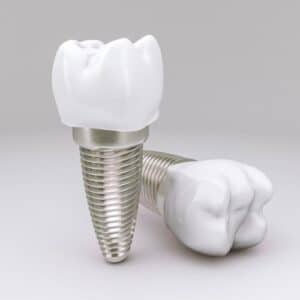 Dental implants have become a common solution for those having tooth problems and looking for improved comfort, and those who want to improve the appearance of their teeth. If you are considering replacing your tooth, you should know that there are usually three options to choose from:
Complete or Partial dentures – Dentures are artificial/removable replacements for missing teeth.
Fixed dental bridge – Dental bridges are fake teeth used for filling the gap created by one or more missing teeth.
Dental implants – Titanium cylinders placed in the jawbone.
Of these three options, dentures are the most affordable. On the other hand, dental implants do not require your natural teeth for support, rather, they are supported by the jaw bone.
When you come in to see our dentist in Lake Forest, there are some important factors that Dr Ramin takes into consideration before conducting a dental implant surgery. First, Dr Ramin checks the location of the missing tooth. He also checks the quality of the jawbone where the implant is to be fixed. He checks your overall health, and asks you about your preference.
Dental services like fixing dental implants are highly professional services that require a lot of skill and competence. Getting dental implants requires that the dentist carries out surgery on you. You need a qualified, professional dentist to do this. Dr Ramin has to follow a strict protocol which involves aseptic and sterilization procedures. This is why you need to come to our dental office in Lake Forest, CA. We provide the best dental implant services in Lake Forest, California and its surrounding areas.
What to Expect
It is common for patients to experience mild pain and swelling for a few days after the surgery. We always provide post-surgery instructions for patients to adhere to, to avoid infections and complications. Ignoring these instructions could lead to severe consequences. We strongly advise that all instructions from the dentist be followed, for your own good. Some patients may have underlying health conditions that could increase the chances of getting infections, or lead to complications during or after the surgery. In cases like this, the patient must disclose any preexisting condition to the doctor before the surgery.
Teeth Bonding is an alternative choice to veneers and can be used as a restorative technique for teeth that are broken, broken, tarnished or mismanaged.
HOW DOES IT WORK?
The tooth is gotten ready for the treatment by gently etching the surface and using a bonding liquid. After the liquid sets, a plastic resin is used and shaped into the wanted shape by the dental professional. When set, the resin is trimmed, smoothed and polished to a natural look. For all your Tooth Extraction in Lake Forest call Baker Ranch Dentistry.
Cosmetic Dental Surgery in Lake Forest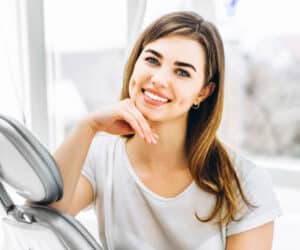 Are you currently in need of cosmetic dentistry services and looking for a dentist in Lake Forest that can cater to your needs? The first step to take is to find out if you are an ideal candidate for this service. Cosmetic dentistry refers to dental services that can help you improve the appearance of your teeth. It's all about improved dental aesthetics. Through these services, we help you improve the color, position, shape, size, and alignment of your teeth. If you have yellow or colored teeth, missing teeth, or gaps in your teeth, fret not. Our cosmetic dentistry service is just what you need to help you fix all these issues.
Two common cosmetic dentistry services are teeth whitening and teeth bleaching. Whitening refers to cleaning the surface of the teeth to restore its white appearance, while bleaching is done to improve the shade or color of the teeth from its natural color. Whitening and bleaching of teeth can be very helpful to people who have colored teeth due to stains from food, drinks, medications, or smoking.
If you are looking for a Local Dentist in Lake Forest, CA that can carry out cosmetic dentistry services on you, then look no further. At Baker Ranch Dental Spa & Implant Center, we are 100% committed to helping our patients achieve their dream dentition. Visit us today for a full dental transformation.
Dental crowns and bridges are among the most common oral treatments for repairing missing or harmed teeth. If you have actually lost a tooth (or teeth), or part of a tooth due to tooth decay or a mishap you should talk with your dental professional about having crowns or bridges set up. The treatment is relatively simple and the length of time it will take will depend upon the number of teeth need repair work.
What is dental crown?
Think of a crown like the cover of a tooth. It is positioned over and around a damaged tooth to protect the remaining structure. It can likewise be positioned over a dental implant and become part of tooth prosthesis. Crowns can likewise be used to cover broken or cracked teeth, replace missing teeth, restore teeth that are worn down or hold a dental bridge in location. Tooth Extraction in Lake Forest by Baker Ranch Dental is your best decision.
What is Dental Bridge?
Sometimes you lose a tooth in between two healthy and typical teeth. In such a case the healthy teeth can function as an anchor for a prosthetic tooth and a dental bridge will be used to hold it in location. It is positioned over the typical teeth and then the prosthesis is put in location using a dental implant.
Oral Dental Examination in Lake Forest
A dental examination will expose whether you are establishing issues like cavities, plaque, bleeding gums and more. These oral issues do not appear overnight, they take some time to manifest, and while you may believe that your teeth are doing great there could be a lot occurring in the background that you do not know about, a detailed oral exam will help expose these issues and get ahead of them. Baker Ranch Dentistry offers the best Tooth Extraction in Lake Forest.
Lots of people do not know that the state of their oral health can tell a lot about their physical health. Your dental professional, buy taking a look at your teeth and gums, can mention whether you are at danger of establishing issues in other locations of your body. You can get ahead of issues such as heart disease, strokes, rheumatoid arthritis, Alzheimer's Disease and others. Bear in mind the majority of these conditions are chronic however if captured and treated early can be managed.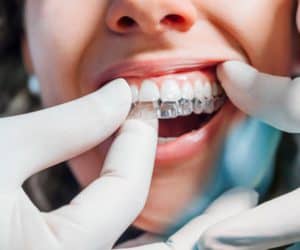 Invisalign is a process that is used to straighten teeth without the stress and anxiety that includes making use of braces. It uses clear plastic trays that are transparent so no one will notice that you are wearing braces when you smile. It is the ideal way for teens and adults to align their teeth because other individuals do not be familiar with that they are wearing "braces". The trays that are used in Invisalign are straightened and tailored during the process to ensure ideal straightening. Other than being discreet, there are several fringe benefits of wearing Invisalign teeth strengtheners: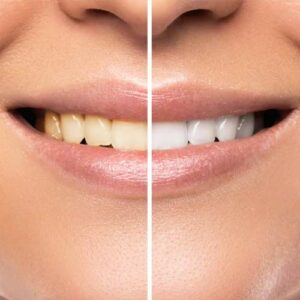 Teeth lightening is a relatively straightforward treatment. It's a purely cosmetic treatment that people will desire for the sake of altering the look of their teeth. Lots of people establish teeth that have a yellow or brown look. The teeth whitening treatment assists to offer teeth a brighter color. This is a treatment that can eliminate the discolorations that will in some cases establish on a person's teeth. Some people will desire their teeth to be brilliant white. Other people will desire a more natural color, however they'll still wish to eliminate the discolorations that have actually developed on their teeth. One way or another, it is possible to get people to that point through the ideal oral lightening treatments. For the best Tooth Extraction in Lake Forest call us today (954) 273-8220.
Orthodontics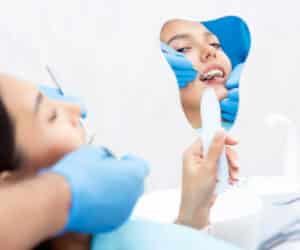 If you are in need of first-class orthodontics services, then do not hesitate to book an appointment with our Lake Forest Dentist today. Not sure if orthodontics services are what you need? Orthodontics refers to the dental service that involves improving the alignment of a patient's teeth and jaw. Some people have problems with eating or chewing food properly. Some of these problems include; overbite, underbite, crossbite, and other forms of misalignment of the teeth. For these persons, eating, biting, or chewing food can hurt really bad. The good news is that people with these kinds of challenges can get all the help they need from us. If you live in Lake Forest and you are in need of orthodontics services, head on to Baker Ranch Dental Spa & Implant Center today for the best possible treatment.
If you have any of the misalignment issues stated above, there are a lot of medical devices that could be of help. They include braces, palate expanders, fixed-space maintainers, retainers, headgear, clear aligners, etc. These tools help to correct or improve the alignment of your teeth and bite over time.
In Irvine ca |Near me |In Orange County ca |In Foothills Ranch ca |In Laguna Woods, ca |In Lake Forest ca |In Mission Viejo ca |In Laguna Hills ca |In Laguna Niguel ca |In Newport Beach ca |In Aliso Viejo ca |In Trabuco Canyon ca |In Rancho Santa Margarita ca